They travel all over the world—while protecting their eyes in style.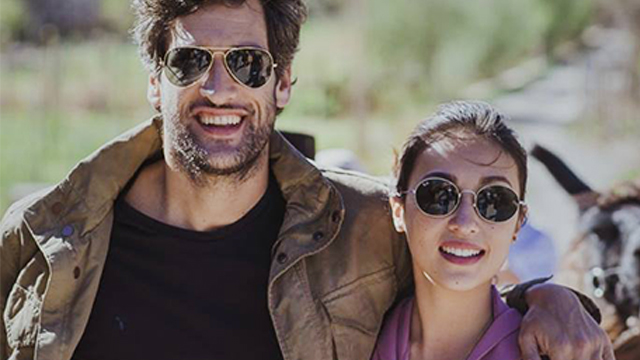 Dec 13, 2018 | CREATED WITH Vision Express
When it comes to travel, celebrities seem to be on trips all year round. And regardless of whether they're traveling for work or for pleasure, these stars are giving us amazing travel OOTDs—complete with stylish eyewear. Check out some of them:
1. SOLENN HEUSSAFF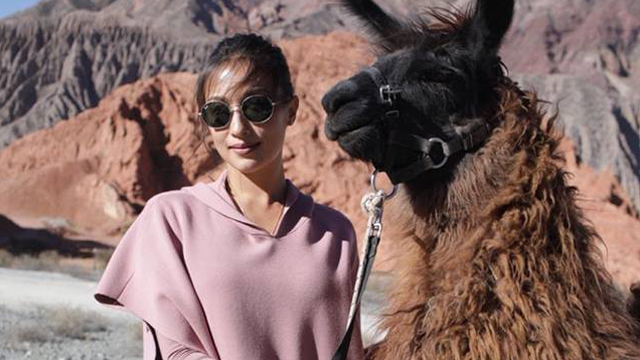 With her striking figure, Solenn can wear basically anything. One of her best looks was when she dressed up in comfort-luxe wear paired with her Ray-Ban Beat on a trip to Argentina. She looked so effortlessly chic that even the llama in this photo seemed to agree.
2. NICO BOLZICO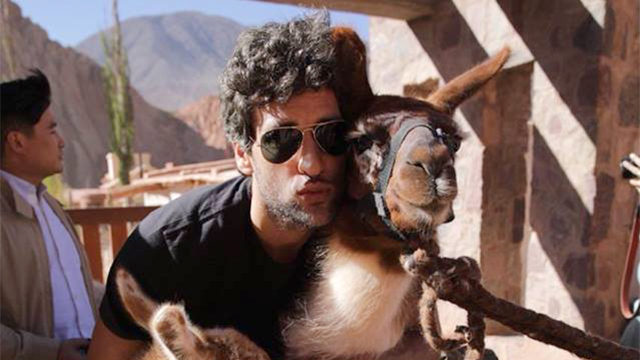 Known for his funny videos and photos on social media, Solenn's husband is as stylish as his wife when it comes to accessories and eyewear. On a recent trip to the rustic Jujuy region in his homeland of Argentina, Nico wore a pair of Ray-Ban Aviator sunglasses that framed his strong features well. 
3. ENCHONG DEE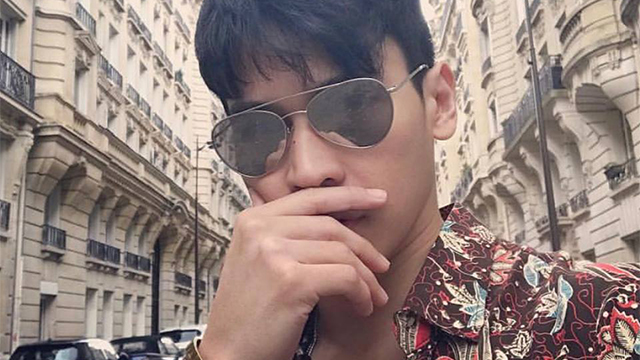 When it comes to this actor's eyewear, he favors Prada Men and Ray-Ban. He paired them off with colorful shirts and comfy leisurewear when he visited Paris, Barcelona, Seville, and Istanbul.
4. ARCI MUNOZ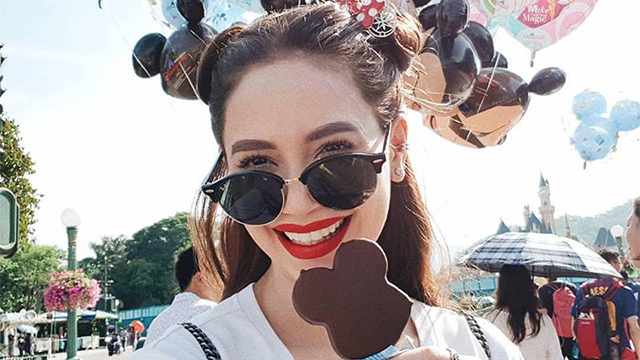 The rocker-actress always surprises with her bold choices in fashion, makeup, and hair color. On a recent trip to Hong Kong Disneyland, Arci matched her cool white top with a bright red lipstick and black Ray-Ban Clubround.
5. ALEXA ILACAD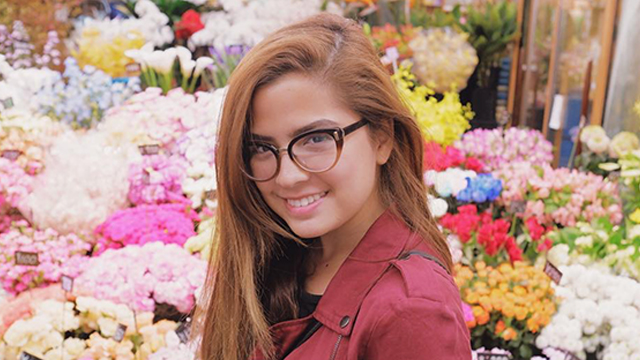 The teen star was recently spotted visiting Hong Kong and Japan. She dressed in a casual, grungy outfit on her recent trip to Hong Kong Ocean Park, and finished her look with bright blue sunglasses. She also wore these Bulgari frames to set off a beautiful floral background in Tokyo
6. DAVID GUISON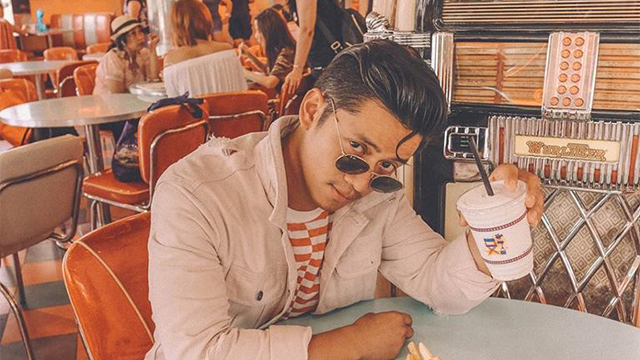 This guy's feed, full of photos in tropical locales, would make anyone want to book flights abroad ASAP. His travel OOTDs are never complete without his Ray-Ban Round Metal sunglasses, whether he is on Gigantes Island or at a theme park in Singapore.
7. PATRICIA PRIETO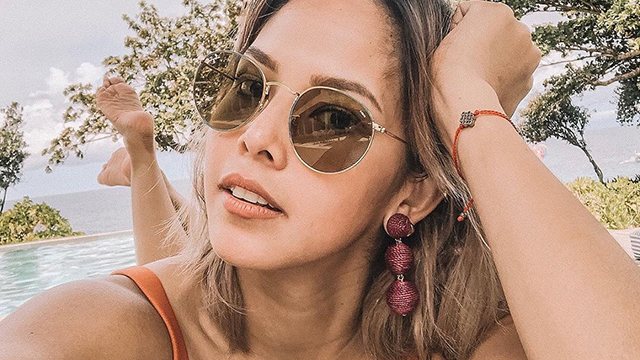 On a recent trip to Bohol, the fashion and lifestyle blogger looked cool in resort wear, while wearing Ray-Ban Evolve, with lenses that change color because they are sensitive to light exposure.
8. JINNO RUFINO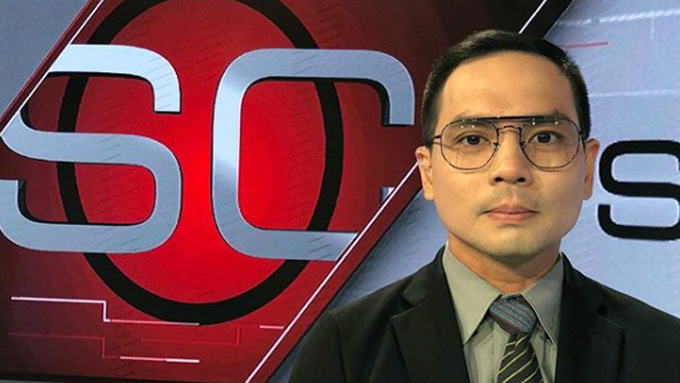 The news anchor adds an edgy twist to his professional look on TV by sporting these cool Ray-Ban Marshal frames. The wire-framed eyeglasses flatter his face shape and add a sporty vibe to his overall style.
9. JACOB BENEDICTO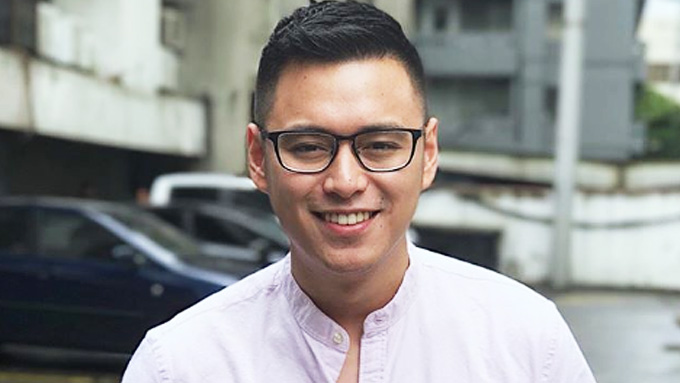 This singer-actor knows that you can never go wrong with classic styles. Jacob's Ray-Ban RB7047 eyewear in matte black is the perfect blend of modern and classic. 
BONUS: SOLENN HEUSSAFF AND NICO BOLZICO
This celeb couple deserves another shout-out because they define #travelgoals. Check them out all bundled up in the Perito Moreno Glacier mountains of Argentina, wearing their winning smiles and Ray-Ban Wings (on Solenn) and Ray-Ban Ferrari (on Nico).
If you're looking for your own pair of stylish, quality eyewear, visit these celebs' go-to eyewear store, Vision Express. With the store's more than 36 branches nationwide (check the list here) and a wide selection of designer brands, you will definitely find the perfect pair of eyewear for you.
Make sure to check out Lutina lenses, too, a special type of lens exclusively sold at Vision Express. These lenses help block harmful blue light emitted by the sun and digital devices. They protect your eyes and help prevent eye disorders.
To know more about Vision Express and its products, visit its official website, and follow the brand on Facebook and Instagram.
---