Optical Shops in the Metro: Where to Buy Your Next Pair of Specs
https://primer.com.ph/blog/2019/09/03/optical-shops-in-the-metro/

Optical Shops in the Metro: Where to Buy Your Next Pair of Specs
With the growing number of optical shops and brands coming to the Philippines, as well as new local stores offering fashionable specs, how can you choose where to get your next pair?
We have listed down stores and shops that offer more than just your regular optical aids. These days, eyeglasses not only help with your vision but also protects your eyes from UV rays, radiation, and glare.
You can also add colors and shades or get ultra-thin lens for that sleek look!
Owndays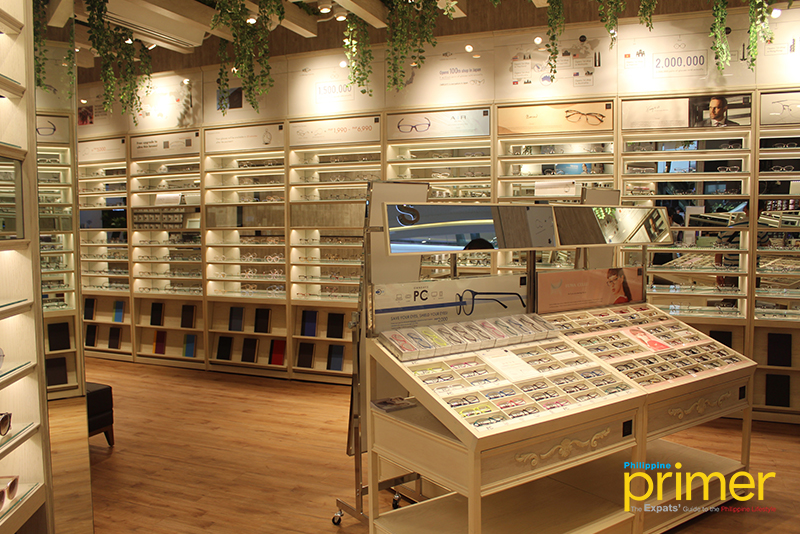 Known for its quick "20-minute" processing time, 1,500 styles and all-in-one pricing system, OWNDAYS has been rapidly expanding globally and has recently entered the Philippine market.
OWNDAYS, a leading eyewear store in Japan, manufactures a wide variety of high-quality frames in more than 1,500 styles suited for any lifestyle – basic and functional to stylish and fashionable – all in one price.
Also read: OWNDAYS revolutionizes the Optical Industry
Price: Php 1,990 to Php 6,990
Website: owndays.com
Facebook: facebook.com/owndays.ph
JINS
With a vision to "Magnify Life" by encouraging people to view the world differently, JINS offers a vast array of fashion-forward eyeglasses—perfect for everyday wear!
Whether as a bright addition to your office wear, a supplement to your sporty lifestyle, or as an added punch every wash-day-Friday, this optical shop's over 1,000 styles of Perfect Pairs may just suit your needs.
Also read: High Quality Glasses in 30 minutes: A Sneak Peek at JINS in Manila
Price: Php 3,000, Php 5,000, and Php 7,000
Website: jins.com
Facebook: facebook.com/JINSPhilippines
Sarabia Optical
Founded by the country's first Filipino optometrist in 1906, Sarabia Optical advocates exceptional vision care, for over one hundred years now. Today, they continue to change the rules of the game by carrying a wide selection of eyewear to fit your personality, your every style, your vision ease, and your life. 
Website: sarabiaoptical.com.ph
Facebook: facebook.com/SarabiaOpticalPH
Starfinder Optical
Starfinder Optical is the first Korean fashion eyewear shop in the Philippines, catering fashionable, durable, and affordable specs suited to the taste of any age group. Elevate your eyeglasses experience by adding protection from UV rays and blue light.
Price: Php 1,290+
Website: starfinderoptical.com
Facebook: facebook.com/starfinderoptical
Sunnies
Sunnies is a local brand that offers prescription glasses as well as fashionable sunglasses. What made the brand more popular is that they don't just produce the same, ordinarily-designed ones you see in other stores.
With a group of young creatives who are always in the know of what's trending in the fashion scene, Sunnies Studios surely has an edge to create the most fashionable pieces here in the Philippines.
Also read: Sunnies Studios: Where Beauty is in the 'Eyewear' of the Beholder
Price: Php 1,999+
Website: sunniesspecs.com
Facebook: facebook.com/sunniesspecs
Vision Express
Vision Express is an international franchise based in the UK and is known as the leading optical retailer in Europe. They offer a wide range of international eyewear brands from Ray-Ban, Michael Kors, Guess, and Prada.
Website: visionexpress.ph
Facebook: facebook.com/visionexpressph
Eye Society
Eye Society is home to the finest selection of globally celebrated eyewear brands and the highest quality optical products and professional services. It is the name behind the 12-step Eye Exam that promises customized eye health solutions conducted by top notch optometrists using technologically-advanced equipment.
Website: eyesociety.com.ph
Facebook: facebook.com/eyesocietyph
Ronnie and Joe
Ronnie and Joe is a local brand driven by twin brothers Ronnie and Joe Concepcion, who also serve as inspiration for the local, multi-brand optical concept since its founding in 2013. 
As an upscale platform curating the world's most sought-after eyewear trends and excellence in optical service in one destination, Ronnie and Joe embodies the bold spirit and the forward-looking eye of its namesake.
Website: ronnieandjoe.com
Facebook: facebook.com/ronnieandjoe
---